We toured Kashmir on a long awaited holiday and as we had a kid with us, we preferred the normal tourist spots without any trekking, adventure sports or any other activities which we cannot enjoy as a family. Enough has been written on the tourist spots. Though that will not stop me from writing about them, this post is about something else.

Often when you visit a place, there are memories being created with the people in those places. 'People' represent a place more than monuments and architectures. In my recent HongKong trip, I cannot forgot the Bell Boy at Hotel B P International with whom almost every night I would chat up to get an insight of the place. Similarly, the guide and driver for our day tour in Cappadocia cannot be forgotten. Other than the people with whom one interacts, there are people at certain places which one remembers forever.
On day 1 Srinagar, after enjoying a lavish Wazwan at Mughal Durbar, we were taken to one of the Govt run Cottage Emporium famous for carpets. We met Mustaque Mohd. who was working on his latest carpet. Kashmir is famous for its carpets which gets exported world wide but seeing a man working on it was a first hand experience. He had some 480 threads in longitude which he played with for weaving a carpet. It takes about 10 months to make a carpet and it's a craft which can come with its cost to pay. The eye sight gets affected for most of the them and also long working hours with such labour takes its toll on health. Mushtaq told us that the new generation is not very keen to join the craft for the laborious and long hours of working.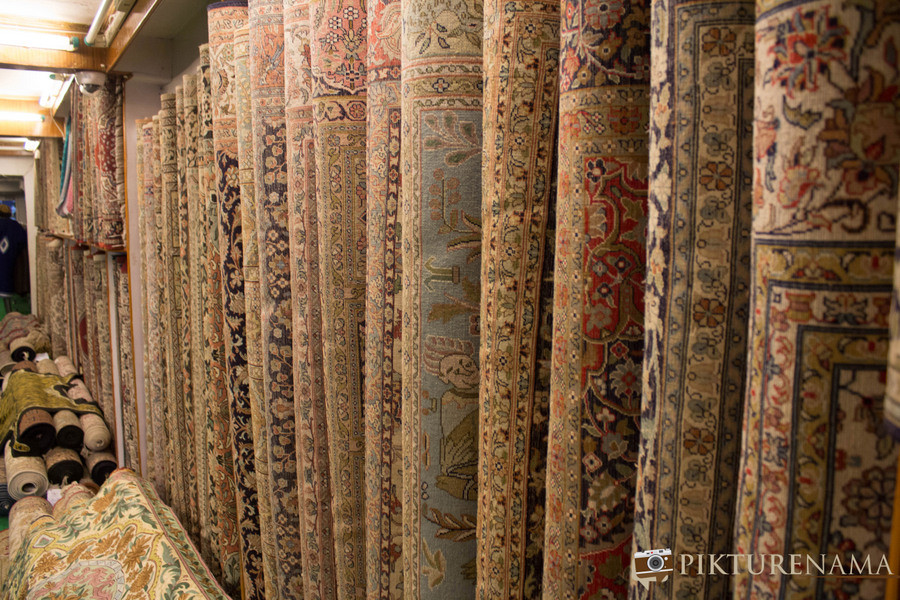 Cricket unites India and Kashmir has been a hub for the Bat Manufacturers. On our way to Pahalgam, we spent a good amount of time with the bat manufacturers. This was a scene which I will remember for a while now. 6 boys playing cricket wearing traditional Kashmiri clothes and low light didn't allow me to catch all that I would have loved to capture but the friendship and bonding between these guys took me back to my chindhood. The evening was almost a replica of many evenings that I had spent planning, playing, winning, losing, fighting and then hugging and coming back home.
On our way to Gulmarg from Pahalgam, we met Mehrajdeen and enjoyed every moment of the time spent at his bakery. But this is also about those little innocent faces that we came across on the way. Half way through the journey, in a lonely road at a distance, we saw the apple orchards been watered. I got down to take pictures and the most amazing thing happened. These two kids came running on the isle from far away and their mothers watching them to check my camera. They posed, they smiled and tried to say a lot of things through their eyes and a language which I couldn't understand. In most cases, when they grow up, the journey wouldn't be smooth, they would be misunderstood, doubted just by the sheer fact of their place of birth or their religion but when all of them start off, aren't they the same?
We we thrilled as well as tired after our first encounter with snow at Sonamarg. We rode ponies, wooden sledges, sat by a gushing stream of printine water, got stuck knee deep in the snow, had our fill of hot maggi on the snow and many more. On our way back, we took a pit stop at a small shop on the highway. We were greeted by a kind owner Md. Ashiq, which was also the name of his store. He sat down with us and shared a cup of tea and stories about his life. He loved his film music and bollywood. Within minutes he introduced his whole family. He offered Tugga some biscuits and refused to take money for it. Both him and his father were carrying these small baskets of hot coals. These were called 'kangri' and are used by locals to keep them warm in the extreme weather. All I could think was 'how dangerous'. But that was their way of life in the villages. Old men, women and even teenagers carry kangris around under their woollen gowns or 'pherans' as they call them. Apparently they even sleep with kangris except for the children where it would not be safe.
"There were times when we left home in the morning unsure of whether we will be able to go back home "  We safely checked in to this beautiful Needous hotel in Gulmarg and after a rather exciting gondola ride, it was in the night that I was sipping on my Old monk in the balcony along with Madhushree and Tugga was sleeping in the room. We caught up with Junaid, the waiting boy who has been assigned to our room since the beginning along with Shoukat. Junaid is a MA in Urdu and lack of proper jobs in the state makes him do this. A very soft spoken guy with a smile on his face, he has so many unpleasant memories of growing up in valley. From army cordoning off his entire village in the same evening as he had left for his school in the morning, not allowing him to enter his own house to terrorists knocking at their door in the night for food and shelter. He has grown up seeing all. He hates terrorism and sheds a tear over what is happening in the valley. Many cups of teas, warm water for the Tugga, playing with him and then inviting us for his marriage next year for an authentic Wazawan, Junaid is perhaps a true representation of the people of Kahsmir. Atleast, I will like to believe so.
Chacha was another character whom we met in Gulmarg Valley as a guide. He helped change some of our thoughts about people of Kashmir. He was our guide who accompanied us from the place where we picked up our snow boots and jackets on our way to the Gondola ride. He didn't look 70 but while he was carrying Tugga on his shoulder as there was a snow storm and we had to rush back, he mentioned his age. He said – I have got grandsons of his age, so please don't worry. He said – they can only work for 3 m- 4 months a year during the peak tourist season and has to earn as much as possible to support his family for the remaining year. Extremely patient and careful, he treated us as his own and if he was not there, I shudder to think what would have happened in the Snow Storm.
I have always looked for stories for people in tourist locations and when initially we had planned to go to Kashmir, there was a sense of apprehension as how things will turn out to be. While we experienced why Kashmir is called the paradise on earth, much to contrary belief, it's the people here who makes the place a wonderful visit time and again.