Dal is an integrated part of a Bengali meal. 
There is a family story which goes like this – One of my Mamis when recently got married and came to her in Laws place (my mamar bari), she just could not take the eating pattern of her husband. My mama's fault was that he loved dal just like all other members of mamar bari and his eating pattern included the major portion of the rice getting mixed with Dal and then the other vegetables as side dish. The contrary opinion which my mami had and which cannot be ignored is that the taste of the torkari or the vegetables get masked with too much dal. Yes, in winters I have seen Sobji diye bhaja muger dal getting made in Mamar bari also. Not that much in my house. 
I love my dal 
If food connected Madhushree and me, then perhaps it was over bearing love that overlooked the differences and that too in food. I had never tasted pork, beef or crab as a matter of fact before my marriage. Madhushee hates dal. While for me, it's now an established fact that at home, I can forego any food for a bowl of dal and alu peyanj bhaja (slices of potato and onions golden fried with some turmeric) with freshly made Rotis.  
For Professional Food Photography contact us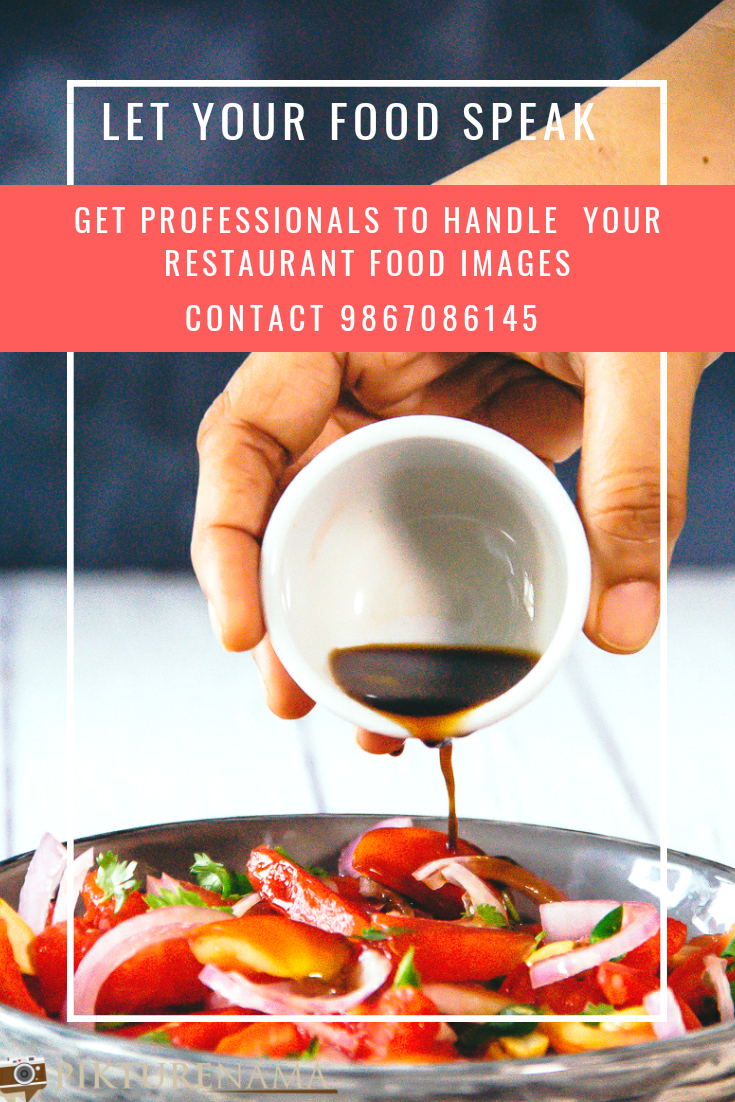 Sobji Diye bhaja muger dal 
I have seen Sabji Diye bhaja muger dal mainly prepared on special occasions and not that much on a regular basis at home. It appears usually on annoprashon or the anciliary day meals of a Bengali marriage ceremony or even the Shraddho (the death ritual ceremony). Addition of chopped seasonal vegetables like carrot, green peas and french beans is like putting up make up to look beautiful for a beautiful lady. These are enhancers which is not necessary but who doesn't want to look more beautiful or taste better in this case. 
Like the recipe ? Save it in Yummly ? Yum

Finally 
Am not sure whether Madhushree has grown any fondness towards dal as most of the days I don't see her going through the process of having a dal but trust me, if I miss one of the foods associated with Baba and my childhood, its Biulir dal with nigella seed and sliced raddish. Add alu bhate or mashed potato with it, you can convert a deadly summer afternoon to a romantic rainy afternoon with drizzles on your window panes. 
Do try this recipe and share your feedback. You can reach out to us at our social media handles Instagram, Facebook or any of our personal Facebook (Madhushree and Anindya) and Twitter profiles. Post a picture and tag us.
Pin this on your recipe board? You can find some awesome recipes at Pikturenama recipes in Pinterest
Sobji Diye bhaja Muger dal recipe (Bengali style Moong dal with vegetables)
This aromatic moong dal made with fresh vegetables is a delight in winters. It can also be had round the year and the addition of the vegetables gives it a lot of body and texture along with multiple tastes in the mouth. Recipe Author: Madhushree
Ingredients
1/2

cup

moong dal

1/3

cup

chopped carrots

preferably red ones

1/3

cup

green peas

1/3

cup

chopped french beans

1/2

tsp

Turmeric Powder

1/2

tsp

cumin seeds

1/2

inch

cinnamon stick

2

nos

green cardamom

3

nos

cloves

1

no

bay leaf

1

no

Dry Red Chili

1

tsp

freshly grated ginger

1

tbsp

Ghee

1 1/2

tbsp

refined oil

1/2

tsp

Sugar

salt as required

2

nos

green chilies

6

cups

water

2

tbsp

chopped coriander leaves
Instructions
In a frying pan, dry roast the moong dal till it is frangrant ad keep it aside. It should just be golden and keep a watch since dal burns quickly all of a sudden when the heat goes up.

In a sauce pan, boil the roasted dal with 5 cups of water, little bit of salt and turmeric powder. Once it boils, simmer it on a low flame for half hour or till the dal becomes soft without being mushy.

Usually I always cook dal in a pressure cooker. But in this case, I prefer without it. The risk of the dal becoming mushy is higher in a pressure cooker.

Then in a kadai, take the oil. Once the oil is hot, add the bay leaf, dry red chilli, cardamom, cinnamon, cloves and then cumin seeds one by one. Let the spices splutter and give out aroma.

Then add the vegetables. Sprinkle some salt and stir fry the vegetables lightly (about 5 - 8 minutes)

Then add the dal with all the water . Add an extra cup of water.

Add the freshly grated ginger.

Add sugar and more salt if required. Then boil the dal on a high flame for 5 minutes till all the vegetables have cooked.

Then cook further in a medium heat for 5 extra minutes. Add ghee and split green chilies.

After a minutes or two, turn off the heat.

Finally garnish with some chopped coriander leaves

Serve this dal with rice or roti.
Notes
The amount of time taken to cook the dal will vary, depending on the weather as well as the heat of the oven and the thickness of the pan. Best is to check the dal with a spoon and then with your fingers if it has become soft or not while holding shape of the grain.