Before I start and get into details, let me make a confession – I hate taking kids to malls. My visits to malls have always been very very specific and goal driven. I normally visit a mall to catch up a movie, shopping or eat at a restaurant. Mall has never been a destination travel for me. However things change with times. Here is one such account of Acropolis Mall Kasba Kolkata 
Malls in Kolkata and the transformation
Which is the first Mall in Kolkata? I can hardly point a finger towards any one in particular but many a times I have heard my father speak about Kamalalaya Centre as one place where there was a huge clothing store and as well as many other items were available.  I feel that. Si Sturat Hogg Market which is very popularly known as New Market is the Original Gangster of shopping Malls in Kolkata. There was a time when the folklore was that if you want you can even get Tiger's Milk in the New Market. Over the years, there is now AC, multiplexes, food court, National and International brands, brand endorsements and shopping festivals – I say that its more than a mall now but an entertainment zone which even has fun spots for kids too. 
Acropolis Mall in Kasba
The one-stop shopping destination and the place for complete family outings. If mall tourism is the latest trend in the city of joy, then Acropolis Mall must be in your list . Acropolis Mall , rightly known as the Mall of Joy , spreads sunshine among all guests visiting the mall. Taking inspiration from the historic citadel in Greece, the towering architectural masterpiece provides a bird's eye view of Rashbehari connector. Sprawling over 3.75 lakh sq ft, Acropolis Mall has stepped into 8th year and is a perfect one stop destination of family entertainment in south Kolkata. The address is – Sector 1, 1858/1, Rajdanga Main Rd, East Kolkata Township, Kolkata, West Bengal 700107
How Acropolis Mall Kasba changed the concept of shopping
Shopping is not just shelling out some bucks to satiate your requirement, it is altogether an experience. When your shopping experience undergoes a catharsis – it transforms into a memorable journey through brands and multiple touchpoints. Acropolis, the award-winning mall, usher in our valued guests to a treasure-trove of top-notch brands under one roof,
"Shop, work, play and eat — that was our vision. Acropolis Mall has become a landmark destination in this area and also led to the development of the neighbourhood. The strong infrastructure and huge parking lot are added advantages the mall offers," said Sushil Mohta, chairman, Merlin Group, developer of Acropolis Mall.
The quaint neighbourhood of Rajdanga and how it changed over the years
Everything — from shopping to entertainment. Acropolis Mall changed the very character of its neighbourhood, with apartment blocks and retail outlets. The mall, located off the Rashbehari-EM Bypass connector, opened its doors in 2015 and soon became a cool hangout place with people of all age groups dropping in with friends and family.
Located in Rajdanga, Acropolis Mall is the first large shopping mall of the area. The area around Acropolis has been fast evolving — be it Balaram Mullick or Banchharam's, 6 Ballygunge Place Thali, Pabrai's Ice Creams or Krazzy for Waffles, the area houses a lot of retail and F&B options.
Acropolis Mall has changed the landscape of the area with its tall glass edifice. It has given the entire area a much-desired facelift. The Kasba area is now popular as 'Acropolis Zone'. Even the bus stop is called the Acropolis stop. The mall has become a favourite hangout spot for many and the retail and food and beverage outlets in and around the mall are thriving.
Sushil Mohta Chairman Merlin Group on Acropolis
"Acropolis was conceived with a vision to create not just a retail centre, but a business hub in the heart of the City of Joy – a premium business center with 5 star facilities. We wanted to gift the city and its people with a one stop solution for all commercial purposes as well as shopping, entertainment, dining and much more. Thus, build not only structures, but build relationships "Sushil Mohta, Chairman, Merlin Group
We had a wonderful time travelling here and here is a proof of that – 
Shopping options at Acropolis Mall Kasba
Acropolis offers a variety of options across all price segments. You can buy everything from clothes to shoes and electronics under one roof. The mall houses brands like Puma, Mia by Tanishq, Biba, Jack & Jones, Shoppers Stop, Bata, Fab India, Manyavar and others. What's more? Shoppers can even pick up their groceries at the Spencer's outlet. The latest addition at Acropolis is Croma — a one-stop electronics store — on the first floor.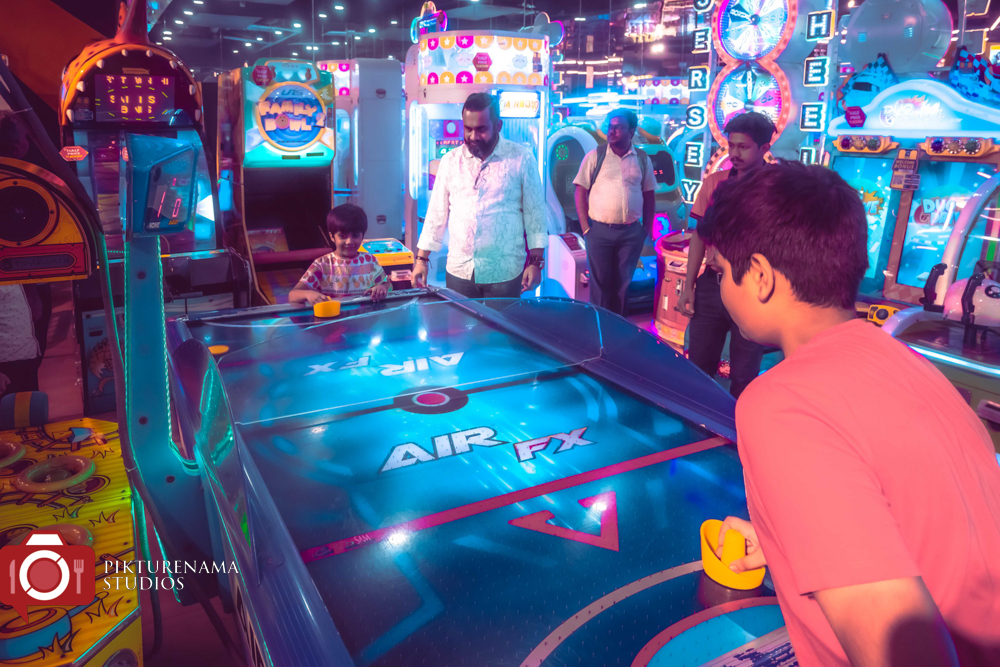 So whether it is enjoying the movie Openheimer or Indian Flick Rockie aur Rani ki prem kahani while sitting pretty at the well upholstered chairs at Cinepolis or or enjoying your slice of mouthwatering titbits at the food court with accompanied shopping of your favourite merchandise from a flurry of brands here during end of season sale period, it is a memorable experience that would goad you to come again and again here. Next time , come to Acropolis Mall to relish droolworthy dishes at fine dining brands like Chili's Barbeque , Asia Kitchen or let loose your hair at Hoppipola . And last but not the least , bring your little one again to enjoy the day out at Simba , Time zone or a simple joy ride .
Have you ever visited Acropolis? What all did you like there? let me know in comments.