`The recent advent of branded big hotels into the city is only an indication of the growing business; even though to the lay man, it is almost invisible. There must be a logical and genuine reason that many big names like Westin, JW Marriot and Holiday Inn have popped up and also the expansion of ITC Sonar into a humungous sized luxury hotel speaks volumes of the need for room nights in Kolkata. And as expected, restaurants with top quality food would follow.
A few days back,we were invited to Social Kitchen- the all day dining of Holiday Inn, Kolkata Airport. As the name suggests, this property is targeted towards business travelers. It was a Saturday, so we were relatively easy paced to reach on time. The son was at home and all of a sudden he wished to bake on a Saturday and the ever indulgent mother had to give in.
We reached shamelessly late. It is very easy to point a finger to the PR personnel for any lapse in the show – non attentive, non availability of food, chaotic etc etc but as bloggers, I believe we also hold some responsibility and timeliness is one of the most important amongst them. Apologies to Debamita. I was meeting Debamita Banerjee – Assistant Manager marketing for the Holiday Inn Kolkata for the first time even though we have known each other since her last assignment in another restaurant. She was patiently sweet and we started exploring the food much later than our fellow bloggers who were almost on the verge of completion.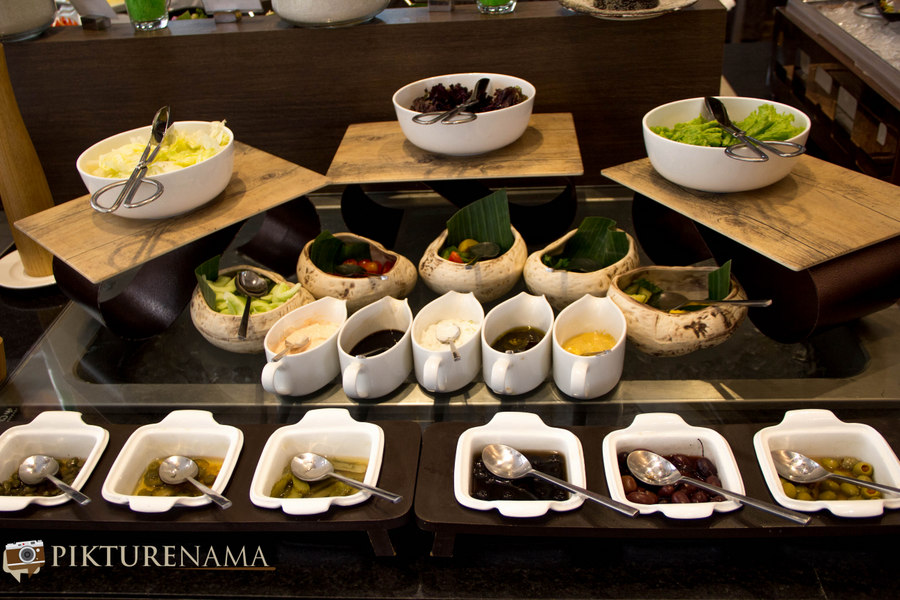 The upbeat and trendy look of the dining area hits you hard in a positive way. Smooth clean geometric shapes, lots of lines, pastel shade and comfortable unfussy furniture enhances the cheerful quotient.
A grand buffet spread caught my eye. As we strolled around the counter, I was really impressed by the spread of the salads and the desserts. The salads were quite extensive- from salmon to figs to smoked chicken, mezze dips, avocados and the like. There were different kinds of cheeses and breads, soups, a live kitchen for pastas and pizzas and some scrumptious main course containing a variety of proteins. Any person would go gaga over this spread. The desserts were especially interesting with colourful lamingtons, brownies, cheese cakes, mousse, Bengali sweets, and Indian desserts and so on. All this was for a meager sum of INR 899 for lunch and INR 999 for dinner inclusive of taxes.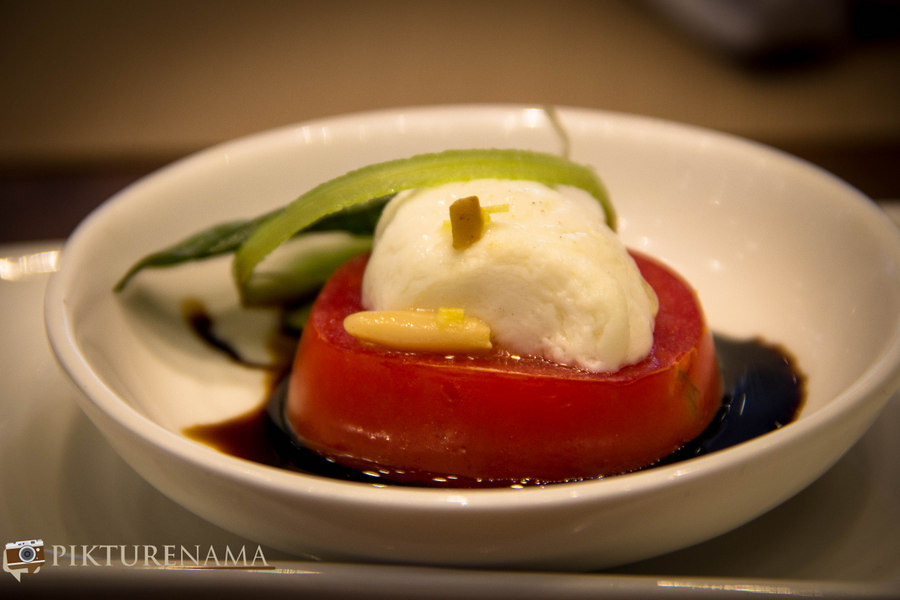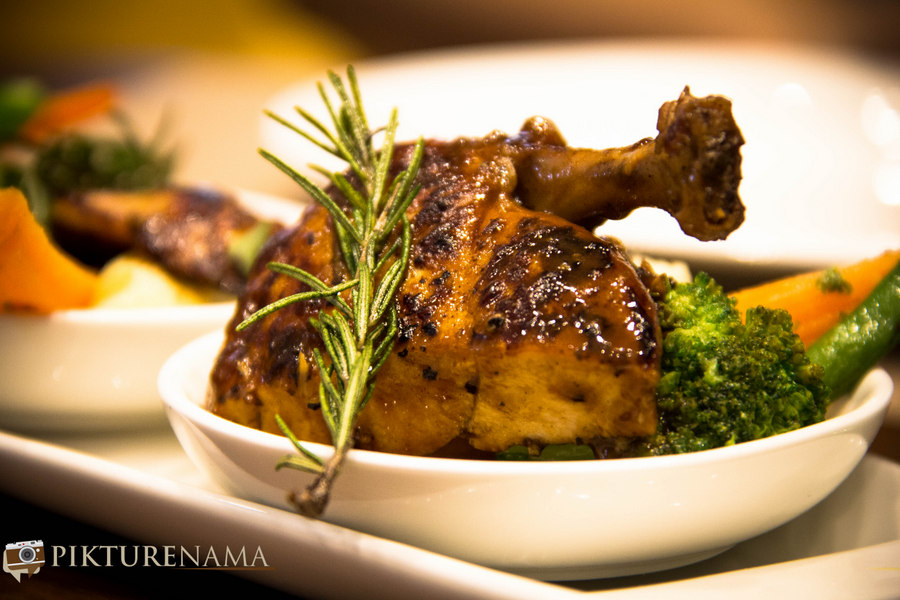 The buffet was very competitively priced and range of dishes rather impressive. However, it was the a la carte dishes on the menu, which created a definite rouse in my mind. It was a power packed coffee shop menu with plenty to offer in terms of cuisines as well as exclusive dishes. Whatever I had a chance to try was top grade food. A beautiful pink Salmon fillet grilled and served with mashed potatoes, wilted greens and orange emulsion was fresh and light and simply reminded me of summertime. A hearty roast chicken, soft and tender and filled with flavour was my pick. The menu has a lot of Japanese and Oriental food in general along with a good range of Indian dishes. The pricing is also quite catchy and overall; it is a value for money proposition.
We met Executive Chef Suman Chakraborty. He along with some specialist chefs for Chinese and Thai cuisines have done a brilliant job and hopefully, Social Kitchen will soon make its mark in the culinary scene of the city. Suman has got some interesting concepts lined up and we will eagerly await them.