Machh Bhat – Fish and rice – isn't it a typical stereotype among Bengalis? It is assumed that Bengalis eat fish every day and that is macher jhol. Yes, we do eat every day but the variety of preparations wrt to fish and the varieties of fish makes the experience interesting. You will never get bored of maach. Having said that, any regular Bengali meal will have more than just fish curry. So there will be various kinds of vegetables as well as dal on an everyday basis. This explanation will take a long time and let's not take it up on this blog post. Let's stick to 10 Bengali fish recipes that you have to try before you die. And mind you, these are not your usual ilish mach, rohu and katla mach recipes.
Parshe Macher Jhaal–

In other words, this is parshe mach in a spicy black mustard sauce. The English name for this fish is mullet. It has a soft buttery texture with a central bone and is pretty easy to handle for a small fish.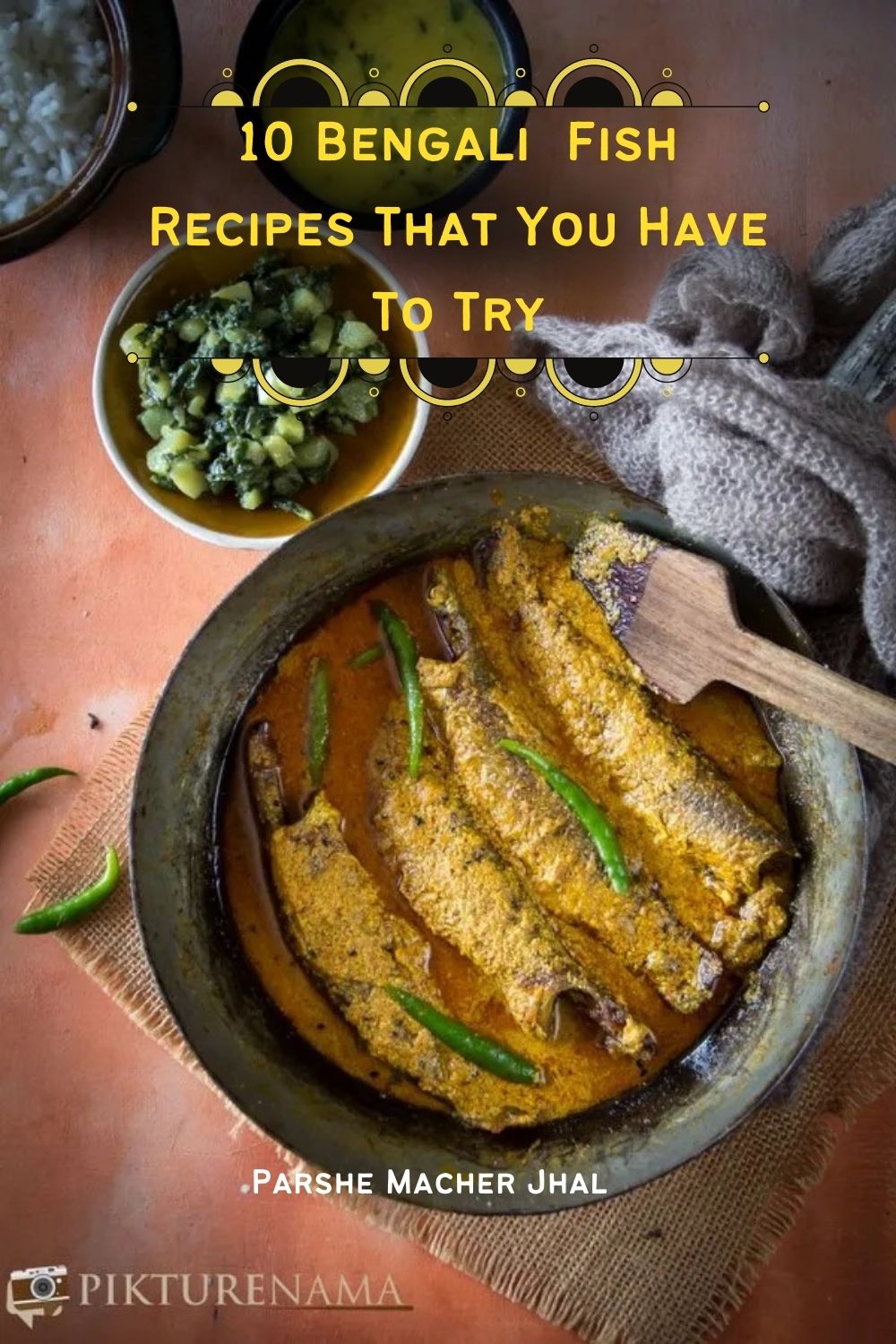 2. Phulkopi diye macher jhol– the most basic form of fish curry that is cooked very regularly during winter. You can use rohu, katla or even bhekti for this recipe and use winter vegetables like cauliflower, new potatoes, broad beans, peyaj koli and green peas.
3. Chitol Macher Muitha– This is a fish curry with fish balls made of Knife fish. It is very difficult to execute this recipe but is worth all the effort. This particular kind of fish is found in the Indian subcontinent and is quite a fatty fish, especially in winter.
Let us help you capture the essence of your culinary creation with our expert food photography.  Behance
4. Bhetki macher malaikari– Whenever we think of bhetki, we think of fish fry or paturi. How about trying something different with Bhetki maach and a malaikari that is quintessentially cooked with prawns?
5. Boal Maach bhapa– This belongs to the catfish family and is quite a fatty fish as well. It is normally found in very large sizes. You can cook this fish with plenty of onion and garlic to make this beautiful boal maach bhapa.
6. Tel Koi– The English name for this fish is Climbing Perch. It is extremely difficult to eat this fish since it has many bones but the taste is unique. This is found in mudlands and in paddy fields and is caught and sold live in the market. It is cooked with plenty of mustard oil and spices and tastes brilliant.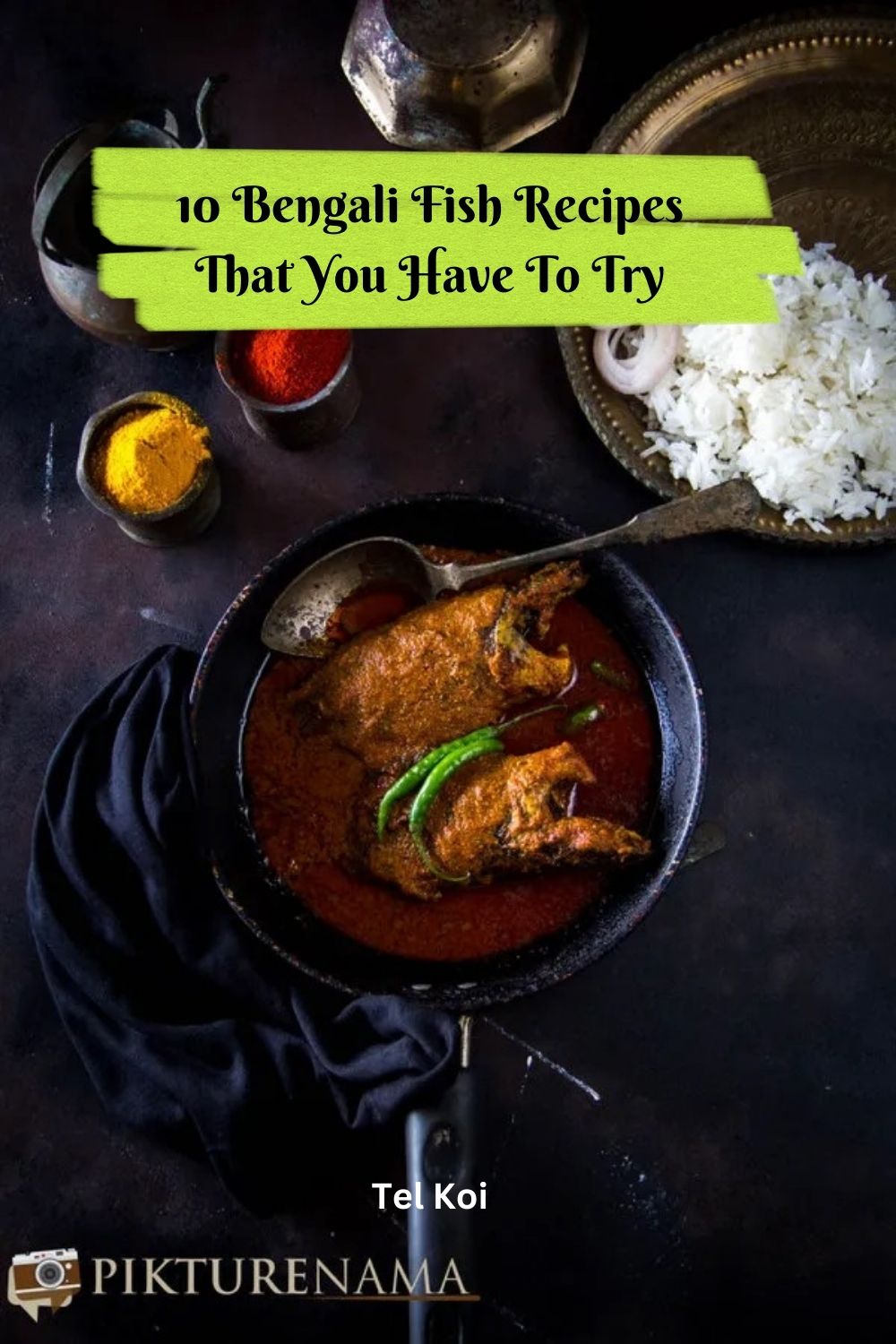 7. Pabda Maacher bori diye jhol– This is a simple fish curry that is flavoured with panchphoron and garlic. It is flavourful and unique in it's own way. We also use dried lentil fritters in this light stew.
8. Loitte Macher Jhuri– This is a classic Bangladeshi preparation of Bombay duck that is stir-fried with potato fingers. It's so addictive that you cannot stop at one helping.
9. Tangra Macher Jhol– There are a million different ways to make catfish or Tangra mach in Bengal. Every home makes it different and has a different name as well. However, this one is a simple way of making Tangra macher tel jhol with very few ingredients that lets the fish shine
10. Doodh Maach– There's the popular doi maach but this doodh mach or fish stewed in a milk-based gravy is versatile and works with any fish. It's simple but incredibly delicious too.
Are you following us on our youtube channel Cook with Pikturenama? Check out our video of Bhekti Macher Paturi – 
Do try this recipe and share your feedback. You can also reach out to us at our social media handles Instagram, Facebook or any of our personal Facebook (Madhushree & Anindya) & Twitter profiles. And please post a picture and tag us.
Pin this for your recipe board. You can also follow us on Pikturenama recipes for more recipe ideas

(Link)
This is one added bonanza for you all. So please check out the recipe for Masala Fish Fry –